The hardest part of planning your wedding day? Deciding the seating plan has to be right up there. Stella and James made it even harder for themselves with this neat idea.
Take a polaroid photo of every guest, and hang each photo on a piece of string which is then numbered to indicate which table the guest is sitting at.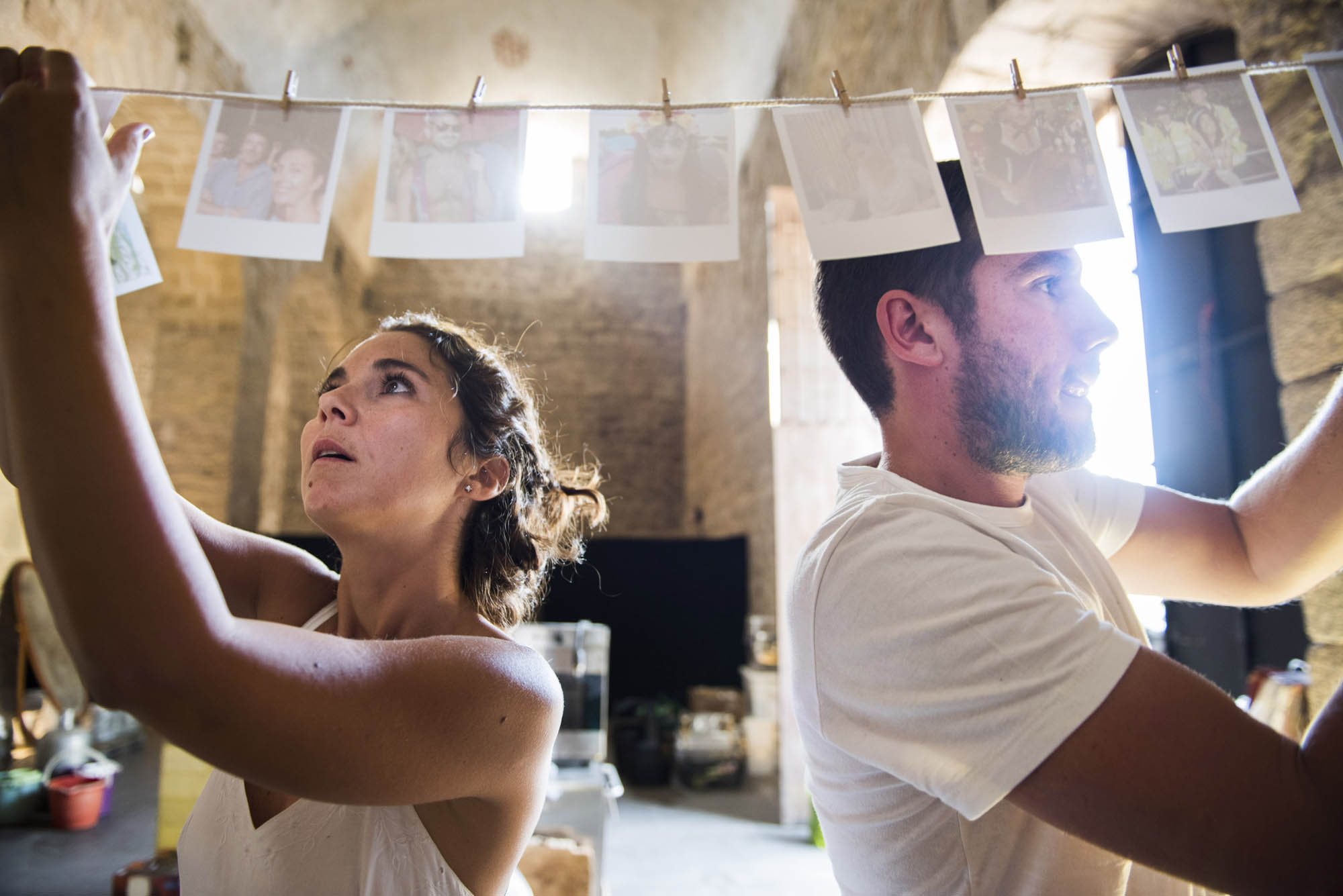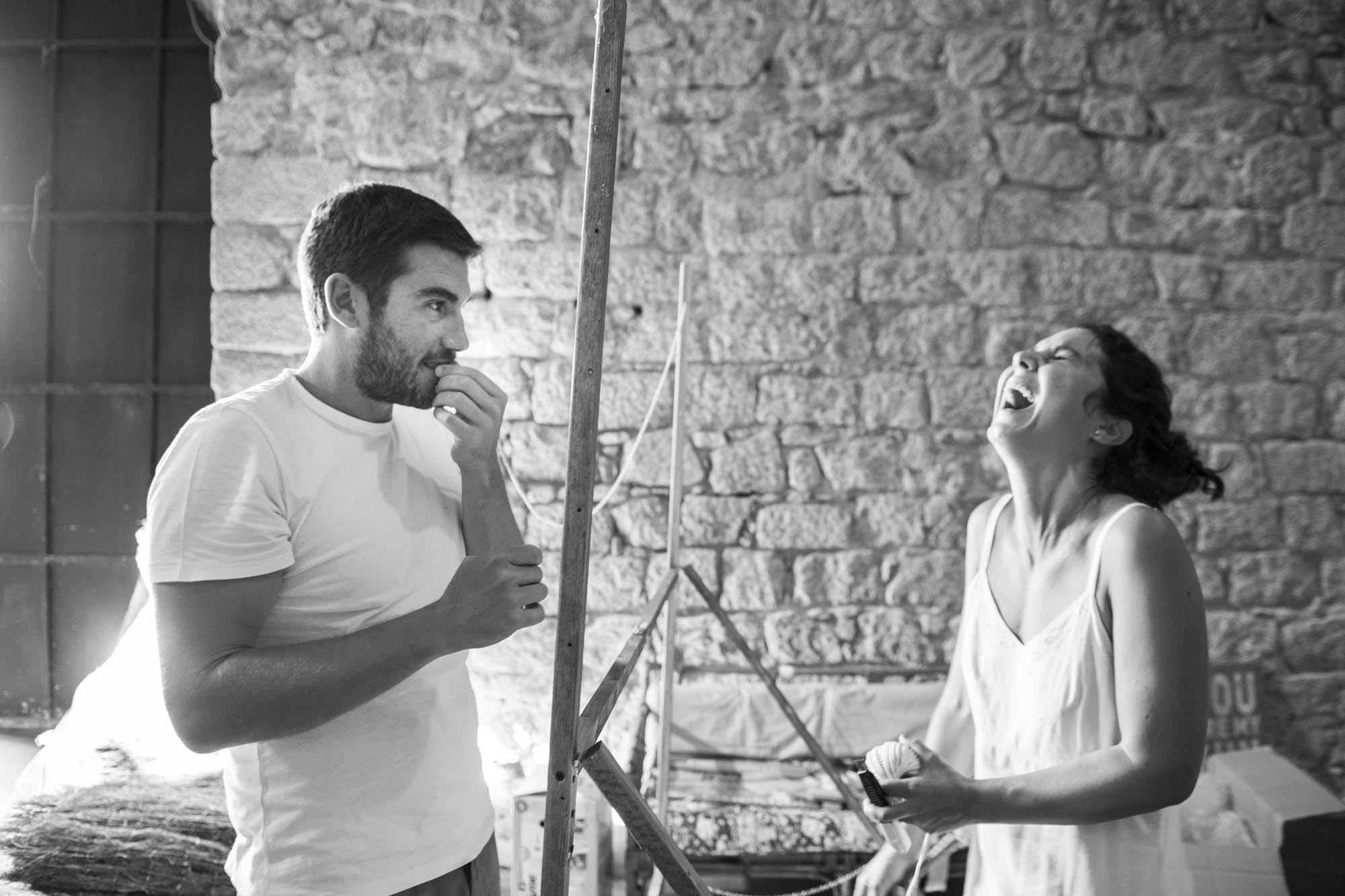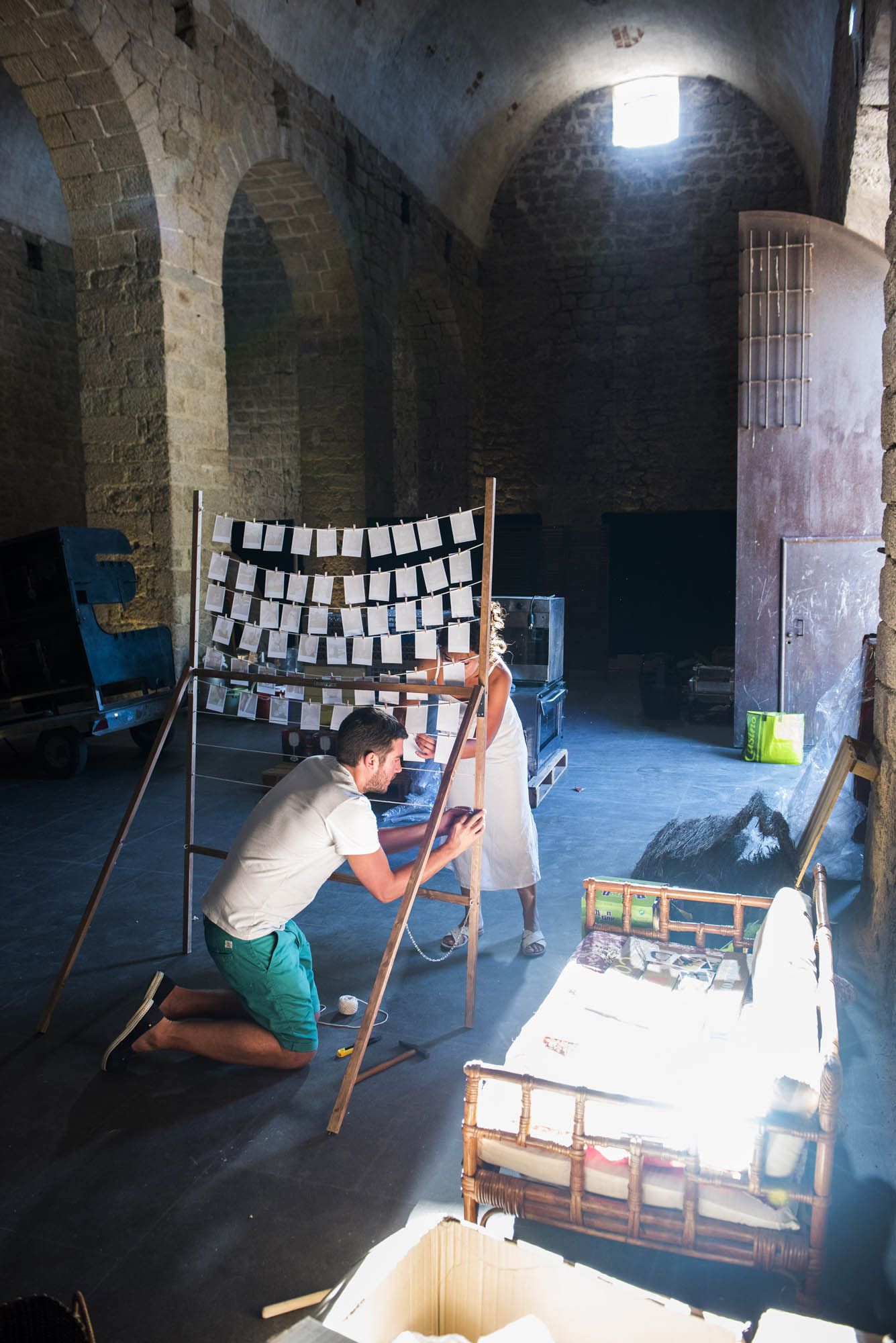 How hard can it be to set that up? A test of a couple's team-working capabilities, just hours before the big day, if ever I saw one.
Well, I did see this one, and these two passed with flying colours.